Here are some pics I snapped of the rat babies while they were playing tonight. I think these came out really cute!
First, here they are trying to get out of the kitchen into the living room where I'm standing. Like the remodeling they've done to the doorway?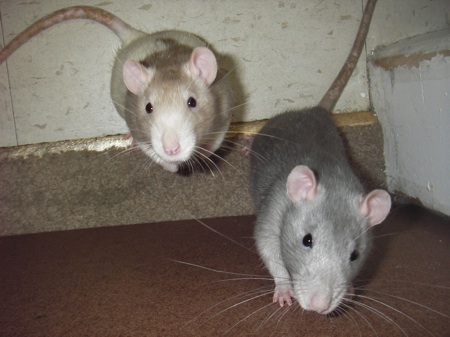 Here's Pica sitting in my hand.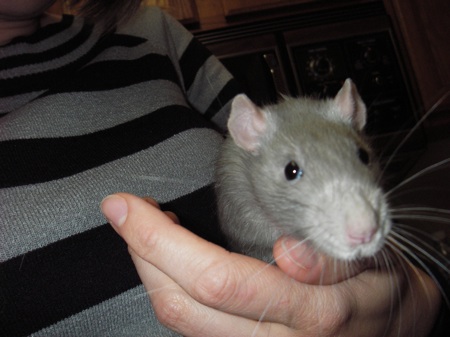 And here's Pica being cuddly in my lap. He loves to have behind his ears scratched.